How Much Is A New Lease?
The amount of money you will be charged for a lease extension really depends on your freeholder. If you are able to agree a premium without having to go to the Leasehold Valuation Tribunal you will save yourself a lot of extra costs. In an ideal world you will be able to agree a price and then put the matters in the hands of the solicitors and get the paper work done
Extending Your Lease
Your lease will probably get another 90 years added to it which will of course increase it;s value immediately. Once a lease gets to 80 years it will be a problem if you decide to sell. Most savvy buyers will be aware of the implications of buying a flat with a short lease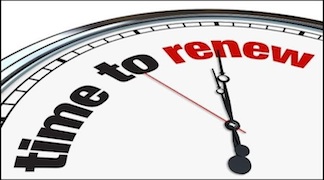 How Long Does It Take?
A lease extension can be done within a very short space of time as long as you can agree the price with the freeholder. If you can't agree a price then it will be a lot longer. If you ask the Leasehold Valuation Tribunal to determine the cost of the lease extension it will take atleast a couple of months.If you are looking to sell your property with a new lease this really needs to be dealt with beforehand. You will be able to get a rough idea what the extension will cost by trawling through the internet. There are many leasehold calculators that you can use.
What Costs Are Involved?
You will have to pay for your property to be surveyed and you will also have to pay any costs that the landlord is entitled to charge. You will also have to pay the landlords legal fees in connection with the extension. The LVT is not expensive in itself but the cost of preparing your evidence and calling on any experts that you may require can be expensive.